7. Ghost is the Spell (document) White Day: A Labyrinth Named School (Remake).
It is exclusive to the PC/PS4 remake version.
You can see this message when you play the 'Yoo Ji-min' route.
This document is only drawn in sketches.
Location
It is found in the drawer of desk at the Counselor's Office, A, 1st floor of Main Building, Section 2.
Transcript
2017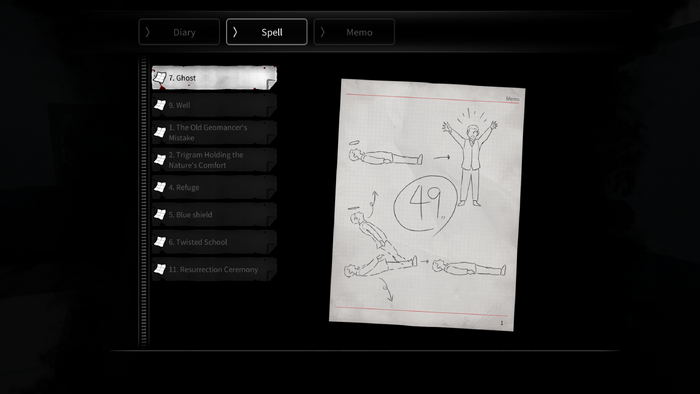 Gallery